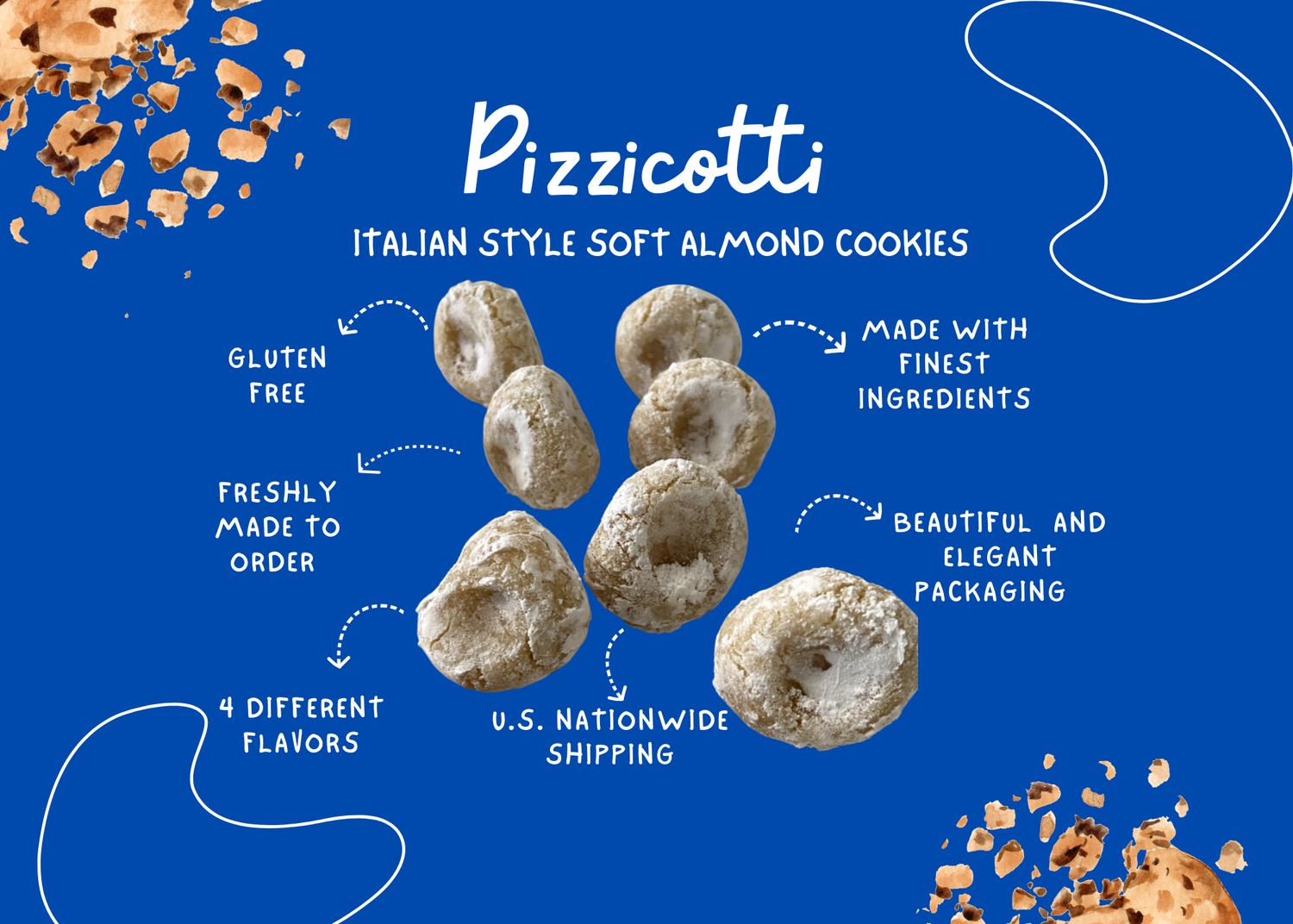 What are these delicious cookies?
Pizzicotti, which translates to "small pinch", are beloved gluten free and lactose free soft almond cookies originally from the regions of Southern Italy. The softness of these cookies comes from the quality of the ingredients and the love that is put into them.

Our Pizzicotti are made fresh to order using high-quality, natural ingredients without any preservatives, artificial colors, or flavors. We take pride in our commitment to artisanal food and never compromise on taste or quality. In addition to being gluten-free, our Pizzicotti are also lactose-free, making them a great choice for anyone looking for a delicious and healthy treat. Experience the delicious taste of Southern Italy with the unique and exquisite taste of our Pizzicotti cookies- order yours today!
Shop Now
A Unique Delight
Natural ingredients
Gluten free
Freshly made by order
Beautiful presentation